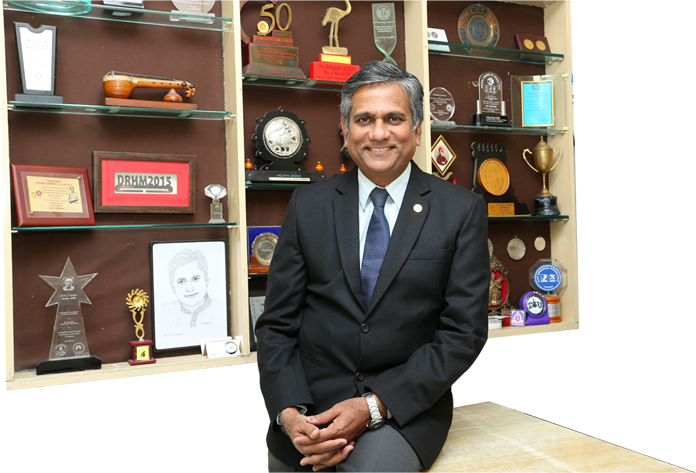 Prem Center
In 1992, a young doctor set up PREM Center in Thiruvanmiyur, Madras, with a will to change the lives of many persons with disability and pain. Slowly, time saw this organization grow from strength to strength from a small centre to one of the largest specialized physiotherapy centers in South Madras. Today PREM Center caters to hundreds of patients with chronic orthopedic and neurological problems, and has over fifteen dedicated staff. Dr.Sunder is the Medical director of the center and the guiding force behind it.
Facilities offered by the center:
The Center occupies nearly 2500 square feet off Lattice Bridge road which is one of the important roads in Adyar area. We have eight treatment couches to minimize waiting time and are open throughout the day from 8 am till 9 pm. The center is well equipped with electronic machines to stimulate nerves and muscles in conditions of paralysis and to relieve chronic pain. There is a therapeutic gymnasium, and newer modalities like Laser therapy and sequential compression systems for pedal edema.
The follow up to these treatment modalities is a customized exercise therapy program aimed at fitness and prevention of recurrence. PREM CENTER has an exercise department with equipment to improve range of movement in stiff joints or tight muscles, to strengthen weak muscles, to improve coordination for daily activities or to improve the patients' walking pattern. Our therapists are skilled in massage and manipulation of soft tissues for soothing sore backs and necks. Ergonomic advice for computer professionals is also given.
Some patients with chronic back ache or neck pain need customized belts or collars. People who have suffered a stroke or fracture of the hip may need a cane or crutch to move around. If the patients have heel or forefoot pain, their shoes are modified to help weight distribution. A qualified technician [orthotist/prosthetist] visits the center on call to attend to the footwear and mobility needs of the patient.
The center is empanelled with:
ECHS
State Bank of India
O.N.G.C
Indian Airlines
Prem Center for Home Physiocare
Dr.Sunder has always believed that Rehab services should reach patients who cannot come to his center. Hence physiotherapists from Prem center visit houses all over Chennai to provide physiotherapy to bedridden patients. There is a mobile van too if required and equipments are transported all the way to the houses and therapists give electrotherapy for pain relief and exercises for those who are paralysed.
Prem Clinical Trials
Dr.Sunder was trained in Washington as an evaluator for a NIH funded program on Muscular Dystrophy. He is a certified Clinical evaluator for an international research project and also clinical trials. Trained in Bombay, Malaysia, Delhi and Portugal by international trainers, he was the Principal Clinical investigator for 5 international GCP drug trials. In two trials, he was responsible for recruitment of the maximum number of patients in the world. He has done trials in patients with Post stroke pain, Post Herpetic Neuralgia, Rheumatoid Arthritis, Paraplegia and Quadriplegia.
Prem center for Positive health
Prem center for positive health is a therapeutic gym that strives to bring the concept of fitness for patients who feel they are too old to go to a regular gym or whose general condition prevents them from doing so. Patients with chronic conditions like Osteoarthritis and Lumbar Spondylosis are given exercises that keep up their fitness while avoiding postures that aggravate their problems. They are also given yoga therapy and dietary advice. This concept is an automatic extension of the services being provided at the Center.
For More Details Click Here